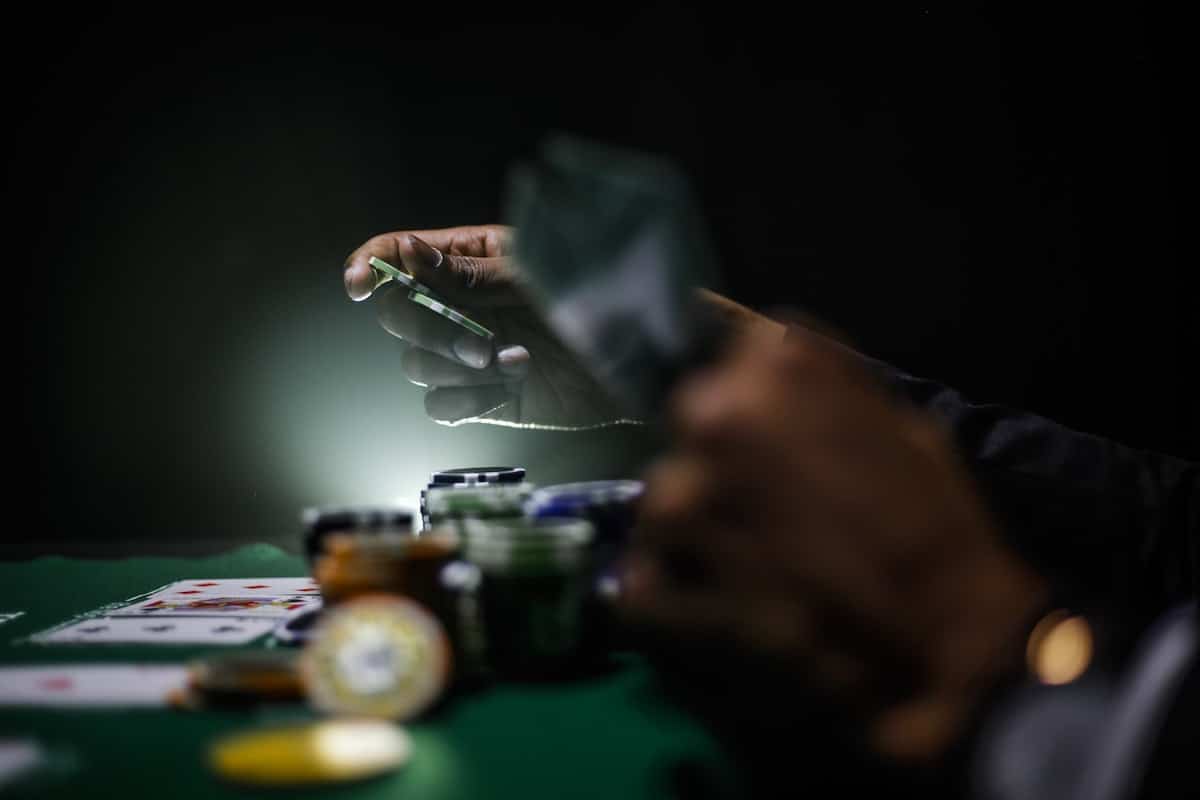 The battle of the two aces, Bitcoin and Ethereum have waged for years. Although, the battleground might differ. Within the spot market, BTC continues to remain at the number one spot. However, recently, ETH has overtaken the king coin in the options market battleground.
pick my arena
ether [ETH] Overtook the industry leader BTC for the first time in the options market. Open interest in Ethereum options exceeded that of Bitcoin on August 1.
According to Glassnode, the open interest of Deribit Ethereum options with a notional value of $5.6 billion exceeded the open interest of Bitcoin options for the first time in history.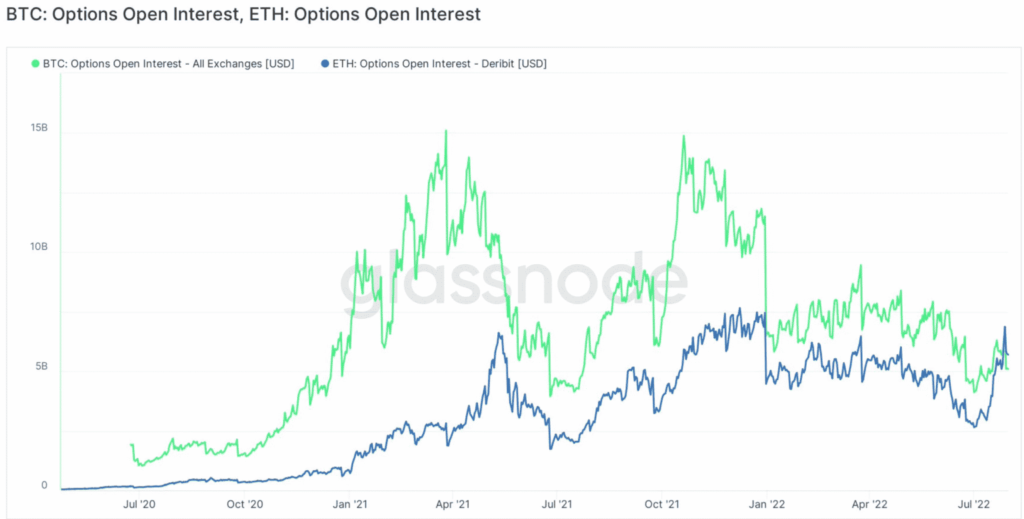 Here, bitcoin options open interest was recorded at approximately $4.3 billion, which is 32% less than the value locked in open ETH options trades.
ETH is dominated by bullish call options traders as the Put/Call ratio stood at 0.26. Interestingly, most of Ethereum's option bets were placed for 30 September and 30 December.
In fact, the ETH put/call ratio has also increased to 0.95 at the time of writing, as seen in the graph below.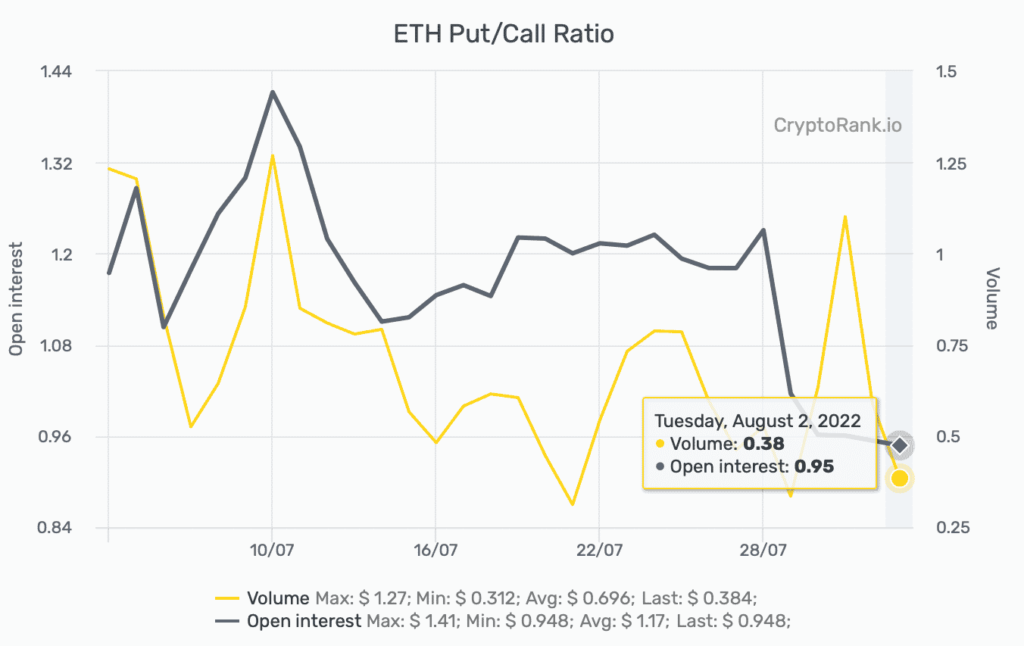 This, indeed, shed light on traders' bullish bets on a potential ETH rise after the Merge. The much-anticipated Merge would lead to a reduction in ETH issuance and bring a store of value appeal to the asset.
choose thoughtfully
Interestingly, ETH has gained a lot of popularity which can be seen in the above insight. Investors/traders are increasingly betting on ETH. Does this mean that ETH will dethrone the king coin?
Well, only time would tell. However, remember the sheer difference in market capitalization. At press time, Ether's market cap stood at $199 billion. It is still half the size of Bitcoin, whose market cap stood at $443 billion at press time.