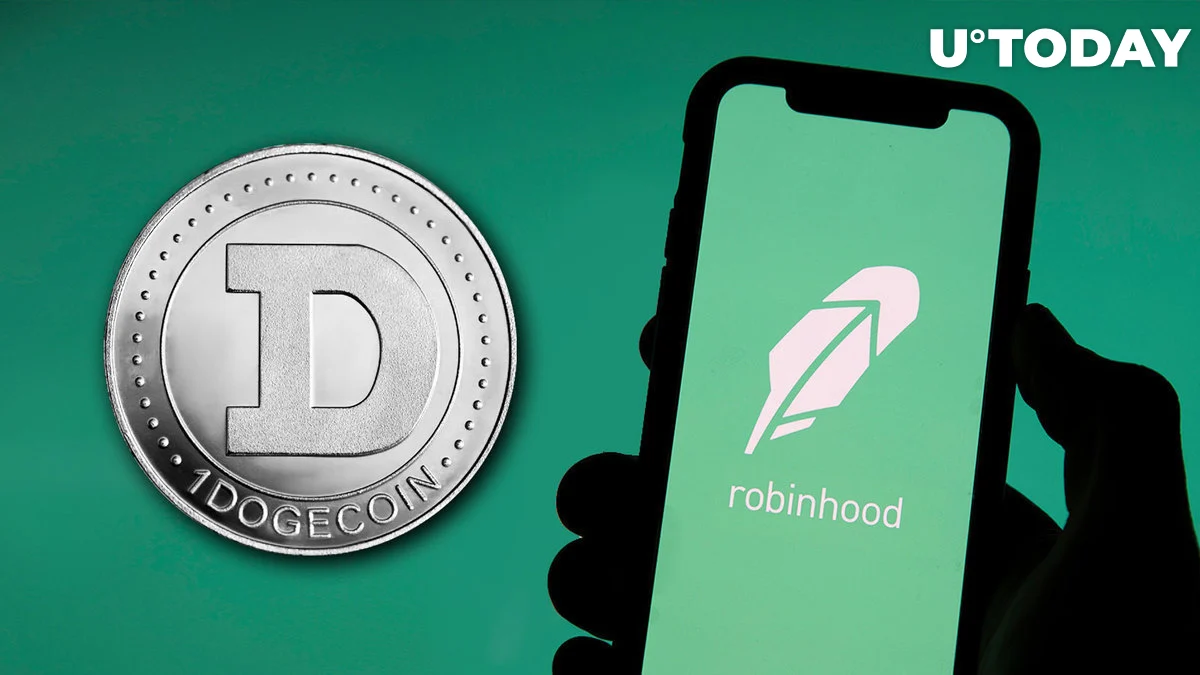 The quantity of Dogecoins held by well-known brokerage Robinhood has remained constant at 24% of the meme coin's circulating supply for a very long time.
But earlier today, @DogeWhaleAlert reported that it has plummeted from 24% to 16% for the first time. One potential explanation for this reduction was given by the Dogecoin tracking account.
Massive withdrawals of DOGE
In a sequence of nine large transactions two days ago, a total of 5,700,000,000 DOGE were taken out of Robinhood, according to @DogeWhaleAlert. Eight of them each had a cargo of 680,000,000 DOGE. One of the deals involved the movement of 270,000,000 DOGE.
According to the originating tweet, these withdrawals were from Robinhood to a top 20 wallet. Although the tracker speculates that Robinhood may also hold this unidentified destination address. On this matter, there is currently no assurance.
The value of the 22,641,958,530 Dogecoins that Robinhood now has is $1,598,454,346 USD. This makes up 16.23% of the market's available supply of DOGE.