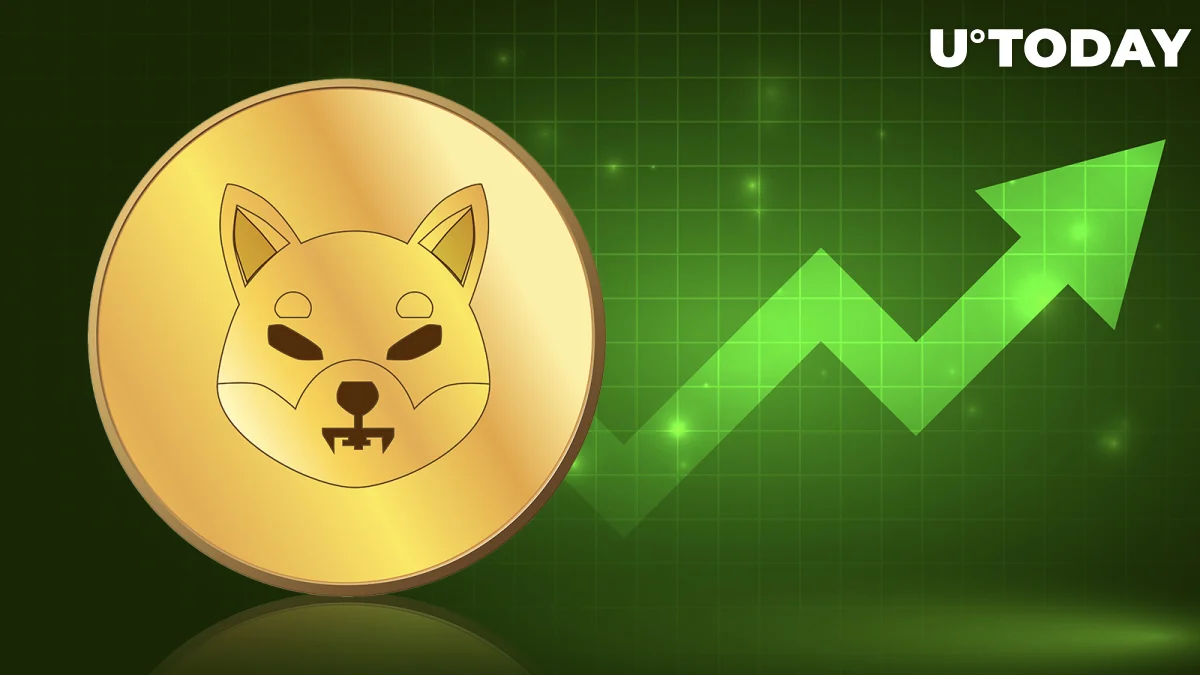 Shiba Inu (SHIB) has grown for four days in a straight, riding a wave of optimism. Despite the unsettling quiet of the market, this rise in the price of SHIB may be a hint of a bigger increase. SHIB is now trading at about $0.00000741 as of the most recent statistics. What, though, is driving this momentum, and might it be a precursor to a larger market turndown?
Recently, the cryptocurrency market has been exceptionally calm, with volatility at all-time lows. Shiba Inu's gradual ascent shines out in such a setting; it is difficult to miss and could be a sign that a louder discourse is about to begin. A more significant move frequently precedes a period of low market volatility, and SHIB may be the canary in the coal mine in this case.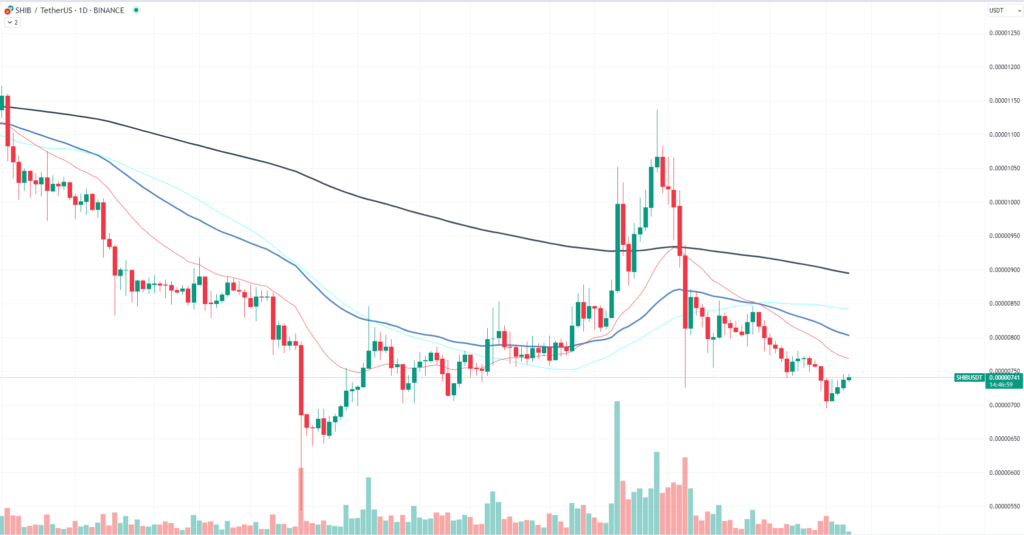 It's not all sunshine and rainbows, though. The trade volume for Shiba Inu, which is still on the low side, is one dampening influence. Low trading volume can be both a blessing and a curse. On the one hand, it indicates that the market has not yet fully endorsed the present upswing. On the other hand, it gives leeway for a quick surge in trade activity to substantially change the situation.
Is Shiba Inu's turnabout only a question of time? The present growth trend is encouraging, but the low trade volume raises a level of doubt. Market participants are holding their breath, and whether they exhale in relief or disappointment may depend on variables unrelated to SHIB.
In a market that is often stagnant, Shiba Inu is displaying indications of vitality. A ray of light may be seen in its four-day rising pattern, but the low trading volume chokes that hope. All eyes are on assets like SHIB as the market teeters on the brink of a possible boom to see if they will lead the charge or fade out.