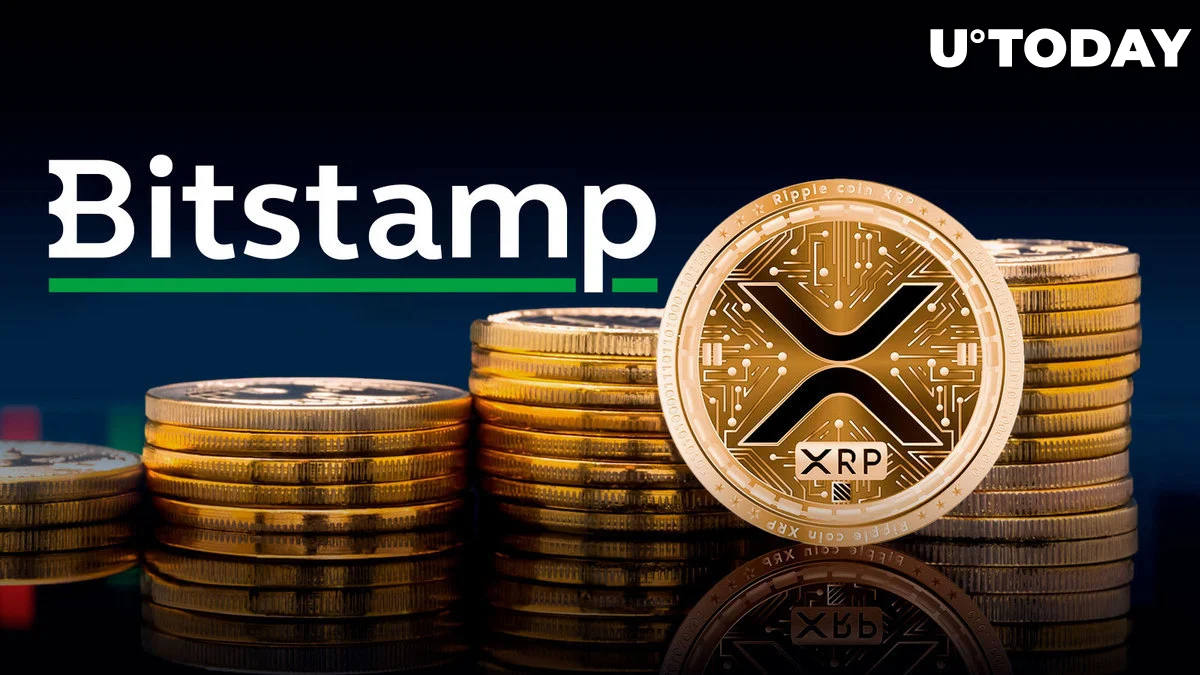 According to Whale Alert's X article, more than 14 hours ago, a massive 25 million XRP was sent from an unidentified digital wallet to the well-known Bitstamp cryptocurrency exchange.
Eventually, information released by Bithomp, an XRP-focused explorer, provided insight into the identity of the enigmatic XRP sender.
25 million XRP on move, sender exposed
A significant amount of 25 million XRP was sent to the Bitstamp cryptocurrency trading platform by an unidentified wallet, according to reputable cryptocurrency tracker Whale Alert.
The cash equivalent of this XRP chunk is $15,559,207. A flurry of remarks followed the deal, expressing astonishment as well as anxiety. Nonetheless, one X user disclosed the reason for and the person who conducted the transfer. He wrote, "Ripple to ODL," beneath the Whale Alert X post. Bithomp's data supported this user's hypothesis.
https://x.com/XRPwallets/status/1726441363284058481?s=20
The issue is that Bitstamp is only one among the several platforms that facilitate easy, quick, and inexpensive cash transfers via ODL corridors. Every "ODL corridor" that links two nations often has two cryptocurrency exchanges.
On-Demand Liquidity, or ODL for short, is a RippleNet-based solution that uses XRP to transmit international payments. At the moment, it serves more than 70 international markets. In an effort to make things simpler for people who are unfamiliar with cryptocurrencies and don't understand how they operate, Ripple opted to rename ODL as just "Ripple Payments" this year.
Ripple advocate Deaton slams XRP FOMO buyers
John Deaton, the creator of Crypto-Law.US and a staunch advocate of Ripple, shared the ideal moment to purchase XRP on the social networking site X over the weekend. He thought back to the previous FOMO, when rumours circulated that BlackRock had submitted an SEC application for an XRP ETF.
The cryptocurrency linked to Ripple saw a sharp increase in price as a result. But once BlackRock CEO Larry Fink refuted the rumour, the price of XRP fell by 12%.
When FOMO ("fear of missing out") strikes, as it did this time with the false rumour or back in July when federal judge Analisa Torres ruled that Ripple's XRP sales on secondary markets do not constitute as securities sales, Deaton said that many members of the community rush to acquire XRP.
According to Deaton's X post, he purchased a significant amount of XRP much earlier and then waited, without purchasing a single coin during those two instances when FOMO struck. He thinks that by the time FOMO sets in, someone else will have already gained a significant amount of money, thus it is too late to purchase.
He advised the community to stockpile XRP now, while the price is still low, rather than waiting for FOMO to strike again.